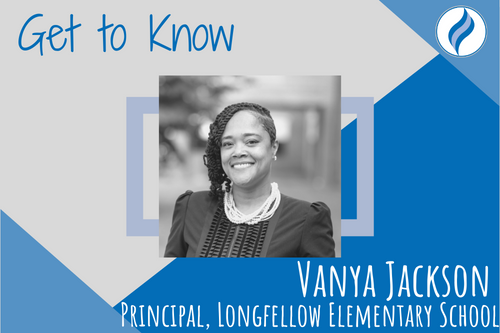 Why did you choose to work in education?
Originally, I wanted to go into the field of Criminal Justice to eventually become an FBI agent, while somehow being an obstetrician. Go figure! While studying at Alabama State University, I had a few field assignments. One was to go to an elementary classroom to observe children learning. I will never forget that day! When I walked into the classroom at that moment, I knew that the classroom was where I was meant to be! My passion for foundational education began right there. Because of that experience, upon returning to campus that day, I went to my advisor and changed my major to Elementary Education.

What is the best professional advice you've ever received?
"Be the educator you needed when you were in elementary school."

What is something you like a lot that would surprise people?
I really love dinosaurs! I am sure this will surprise many that know me! I thoroughly enjoy watching movies with dinosaurs in them and find time to watch a particular movie series each week.

What is on your bucket list?
1. Learn to speak Spanish fluently
2. Educate aspiring teachers at the collegiate level
3. Take a mission trip to Africa with my husband
4. Take a religious trip to Jerusalem with my husband and three sons
5. Open a few restaurants in Alaska
6. Learn Sign Language
7. Have my own clothing line
8. Attain a sizable dinosaur statue/sculpture at home

What is the most interesting place you've ever been?
I am originally from Anchorage, Alaska. I was blessed to be born and raised in such an amazing place. I recommend that you visit at least once in your lifetime. It is a beautiful, mountainous and majestic state. I am still amazed by its beauty when I go back to visit my parents and family members.

What is something you are proud of? 
I have been an HCPSS educator for 18 of my 21 years in public education. I am truly blessed, honored and proud to be a part of a public school system that prioritizes the humanness of its students and staff members. I appreciate the investment into the "whole person" and the value of what each individual brings to the table. Not only am I a proud employee of HCPSS, I am a proud HCPSS parent. I am so proud of the fact that by the end of this school year, I will have had the unique privilege of handing all three of my sons their high school diplomas. I am #HCPSSProud.